UV lamp - why you need the best
UV technology is used increasingly in various industrial settings so choosing a high-quality UV lamp is essential. Ultralight AG is a world leader in UV lamp development and manufacture and the Lichtenstein-based company offers its clients exceptional value and quality. The company uses a range of sophisticated materials and components and each UV lamp is inspected at various stages in its production to assure you of outstanding performance.
A UV lamp can be used in numerous ways today and some of the most common include as a disinfection tool in water plants or for curing or oxidation in production plants. With over 40 years in the UV lamp business, Ultralight AG is ideally placed to offer its clients a customised service that recognises their individual needs. In addition to its standard UV lamp range, the company can adapt lamps to your specifications for use in a particular process or production stage.
Outstanding UV lamp performance at the right price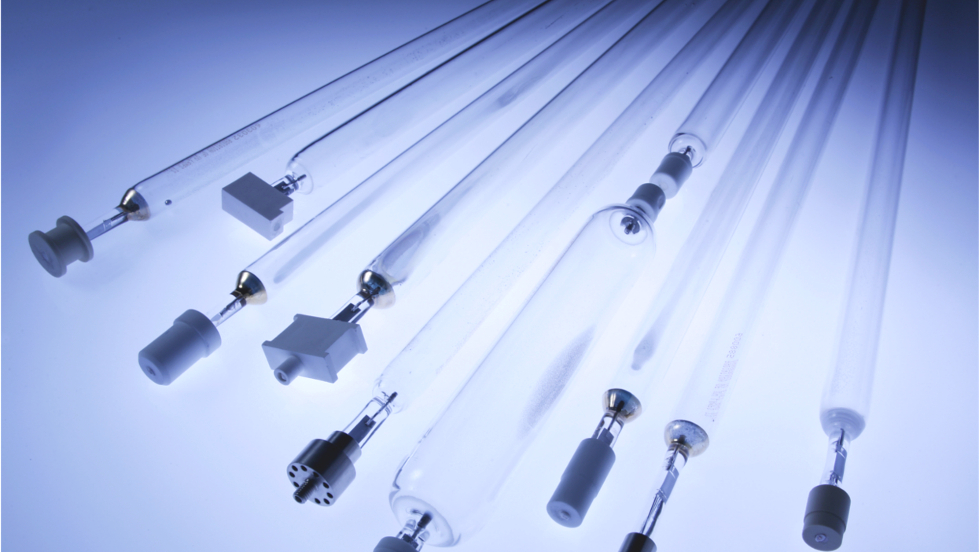 Today, more than ever, businesses require solutions that are affordable and easy to implement. Choosing a UV lamp manufactured in Lichtenstein by Ultralight has many advantages. As well as being a smart and economical choice, every UV lamp has been designed to offer excellent performance over a long period of time.
Each UV lamp is made using modern production processes that are ideally suited to the manufacture of superior grade gas discharge lamps and complete checks are carried out at several key stages. Longevity is one of the defining characteristics of an Ultralight UV lamp and there is no discernable drop in UV output even when the UV lamp has been in operation for thousands of hours when used in a well-designed system. Carefully calculated arc diameters offer the best possible reflector performance - a vital requirement for any industrial UV lamp.
Ultralight's UV lamp series covers arc sizes from 50 mm to 2400 mm, but other arc sizes can be specially requested. The company offers 80, 120, 160, 240 and 400 W/cm as standard but are happy to adapt its designs to UV lamp power ratings over 600 W/cm if necessary for special applications. Each UV lamp can be adjusted to your existing power supply or can be ordered as a complete package with Ultralight power supplies for optimised performance.
Crystal clear quartz is used to make a UV lamp that offers exceptional transparency to give the best results and curing speeds. However, you can request that your UV lamp is made from high-quality synthetic quartz or that it is ozone-free if regulations in your region prohibit the use of regular lamps or if the necessary exhaust systems are unavailable. It is this dedication to complete customer satisfaction that has made Ultralight AG a leader in UV lamp technology today. Even though the company makes over 2000 UV lamp types you can expect the shortest possible delivery time thanks to its flexible and efficient manufacturing processes.
More information about this topic:
Setting the standard in electronic power supplies
Power supplies that fully meet your needs
UV disinfection are the smart choice
Why you need the best UV lamp
Enjoy the advantages of affordable UV lamps
The UV LED lamp you can count on
What are the advantages of choosing UV light
All you ever wanted to know about UV lights